As the world gets more digitized and more people are using smartphones and laptops, social media has become an important everyday habit not just for individuals, but businesses as well. This has been proven true during the pandemic and subsequent lockdowns, when millions of people went 'online' not just for entertainment, but to buy and sell products and services as well. More than half the world's population uses social media on a regular basis, and so it becomes important for businesses to leverage this potential and increase their sales as well.
Is Social Media necessary?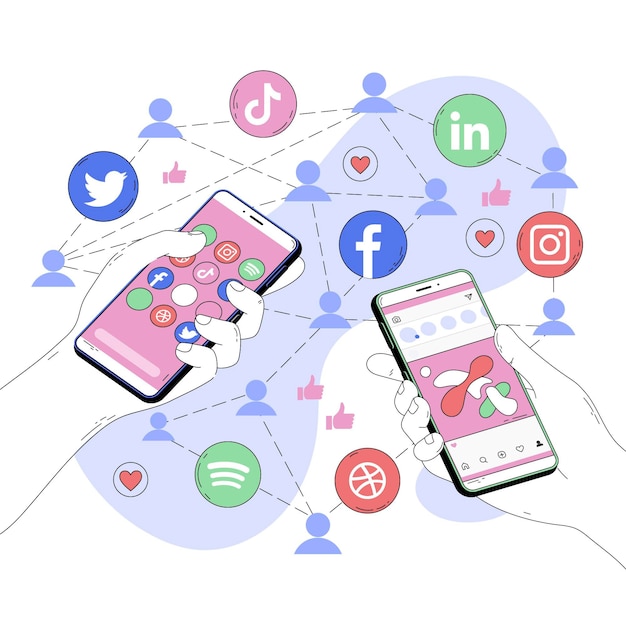 Many businesses and brands wonder why they need to be on a social media platform in the first place, and what benefits they could derive from investing in digital platforms. Here are a few advantages to going online:
Social media platforms are a good medium through which businesses can engage with customers and receive feedback. It becomes important because, through such platforms, businesses can figure out exactly what their customers want, and how they want it
These platforms are also an amazing way to scope out competitors. In any industry, niche, competition is inevitable. Through observing and reviewing what the competition is doing, businesses have a good opportunity to also see what works and what doesn't, and utilize these methods on their own accounts as well
These platforms allow businesses to develop their 'personality and 'voice'. It is a spectacular way to develop a narrative and flow through which your audience and potential customers can connect. It allows the businesses to 'humanize' and thus gain more traction with their following. It also increases brand awareness for these businesses, especially in local geographical areas.
Time, capital, and skills should only be invested when returns are guaranteed, and social media is an excellent way to increase outreach and customer base in the long term
Harnessing social media correctly can also allow businesses to become leaders and thought provokers in their industry. It can establish a brand as a 'leading figure' when meaningful and engaging content is being posted regularly.
Utilizing Analytics and Statistics provided by these platforms (especially for businesses and influencers) can help you understand the way your audience thinks and why they're compelled to make certain purchases or like certain posts. It allows you to tweak your products and posts so they're more desirable to your audience
Social media platforms also act as great crisis communication centers. In order to clarify or resolve misunderstandings with customers or with your audience, businesses can use social media platforms to directly communicate.
It can also act as great source material for new ideas and products. This can be done by seeing what's trending and viral or by directly communicating and engaging with your audience.
It can also allow businesses to gauge public sentiment regarding their brand, their products, and test out new upcoming products (whether it would be something their audience would like/dislike)
Advertising on social media is one of the best ways to reach your targeted audience. Social media platforms allow businesses to choose the demographic they want to advertise to and provide insights on this feature as well.
Social Media platforms also allow your business the opportunity to 'go viral' and could be a potential trigger for your brand's chance at success. All it takes is one well-known personality to like your product/service or for one of your posts to become trending on these platforms
These platforms also allow you the chance to get to know more about your targeted audience. Everything from their ages, geographical locations, likes, and dislikes can become accessible and visible to you. This can be further harnessed by you to customize your products/services for your desired audience
It can lead to an increase in website traffic and potential sales
It also allows you to keep updated with other news about your sector/niche. This not only gives you the opportunity to post new content continuously but to remain 'relevant' for your followers
So Should You Get Online?
According to Global Web Index, the Internet Penetration in India is almost 50%, and the average Indian user has 11 social media accounts. Taking this into consideration with the fact that more and more Indians are using social media to make purchases and share experiences throughout multiple lockdowns signifies the importance of Social Media for Businesses. An average Internet user will spend anywhere from 30 minutes to 2 hours on social media daily, and this time can be leveraged by brands to engage potential customers and possibly lead to active sales. During Lockdown 2020, 78 million people in India signed up for at least one social media platform. This proves that going online and harnessing the potential Social Media has to offer is the ultimate investment for businesses to make going forward.
You can never go wrong by investing in communities and the human beings within them